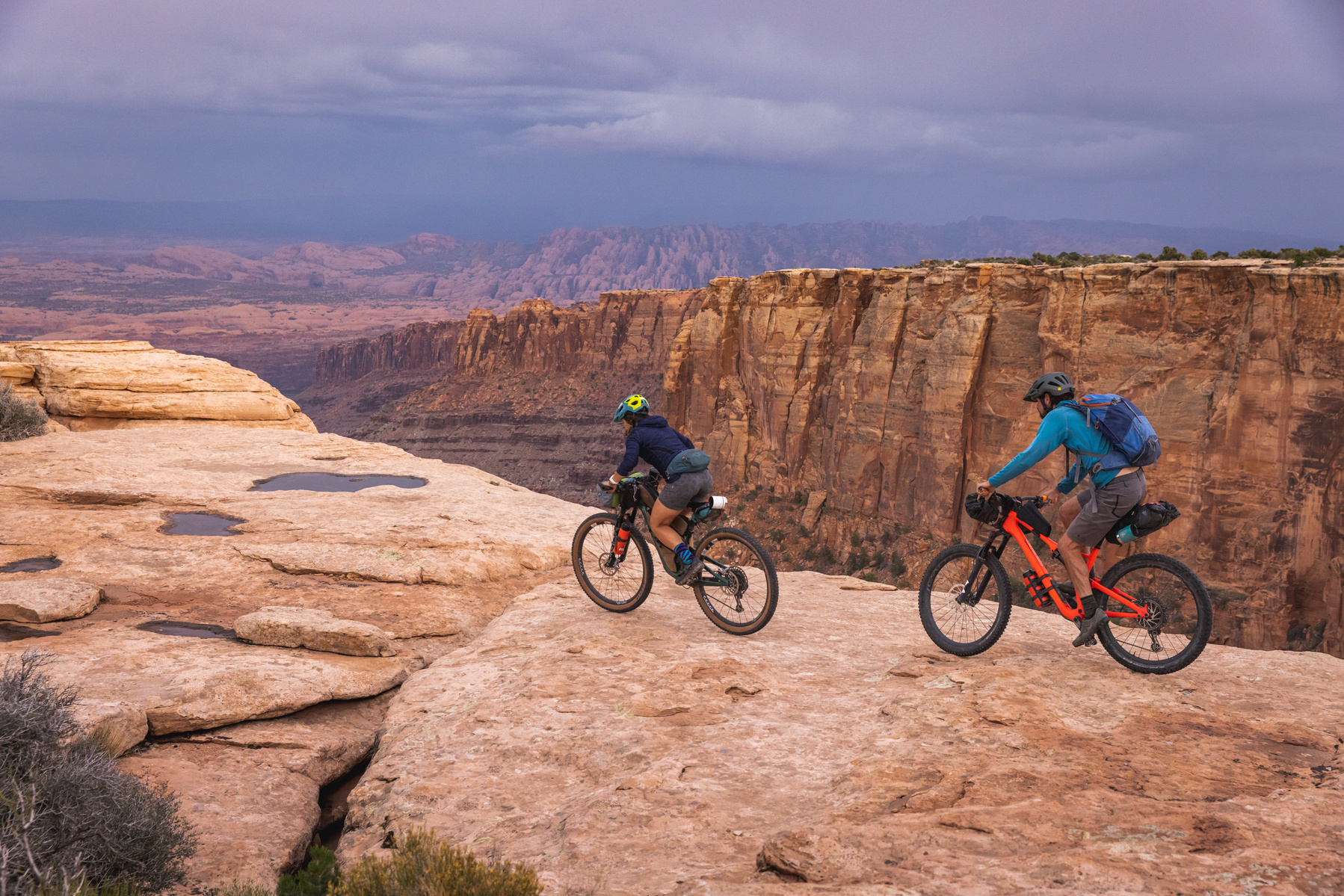 Words: Klean Kanteen / Images: Dan Holz & Kaare Iverson
If you've spent any time in the Utah desert you know that red dust that coats every piece of gear post-adventure. It lingers like a hard-earned prize until you finally wash it off and start planning the next foray into canyon country. What better way to celebrate the launch of our newly re-designed backcountry workhorse, the Single Wall Wide, than by coating it in that Utah dust. Now that's our idea of a product launch! So we reached out to friend of the brand, Dan Holz, and sure enough he knew just the duo to help us make it happen.
Seasoned bikepackers Eliza Sampey and Steve Fassbinder, aka Doom agreed to put our new mugs and bottles through their paces with Dan and fellow photographer Kaare Iverson along to document the fun. Let's just say when the bottles finally made it back to Klean HQ they looked like they'd had some fun. Just how we like it. See you at the top!